EXPERIENCE
D     E     S     I     G     N
EXPERIENCE
D     E     S     I     G     N
Design is so simple, that's why it's so complicated.
— Paul Rand —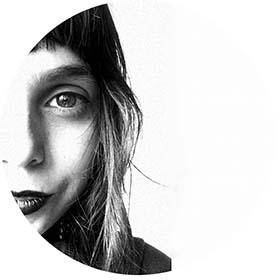 About
I'm a graphic designer with an emphasis in cultural mediation. I am inspired by many aspects of my culture, but my main motivation is through helping minorities in disadvantaged positions and projects involving the empowerment of women. My main experience is in editorial, project management and creative direction. Furthermore, I have developed social projects in museums through use of inclusive methodologies of design for blind people. For the past year, I have been venturing into the world of data visualization
I am the creative director of Chicas Poderosas and currently Co-founder of "El poder de elegir", a disinformation monitoring project during the electoral period, an initiative that uses WhatsApp as its main means of communication with its audiences. It was replicated in Venezuela, Mexico and now in Brazil O Poder de Eleger.
"Eliana has what it takes to build and create as a team, she knows how to listen and she cares about all the details of a creative process. "

– Fundación Mar Viva-

"She takes care of each and every one of the details, with a very large sense of responsibility and adapts easily to unforeseen times."

-Fundación para la libertad de prensa-

"She knows very well how to deal with minority populations, analyzes the environment, adapts and creates efficient working methodologies."

-Marca Comunidad-