EXPERIENCE
D     E     S     I     G     N
EXPERIENCE
D     E     S     I     G     N
Design is so simple, that's why it's so complicated.
— Paul Rand —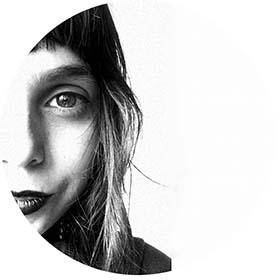 About
I specialize in developing projects that involve human behavior and anthropology methodologies to create human-centered design solutions. Furthermore, I have developed social projects in museums through the use of inclusive and human behavior methodologies.
My primary motivations include: visualizing human rights data, community-collected and qualitative data, 'humanizing' quantitative datasets; Helping minorities in disadvantaged positions and collaborating on projects involving the empowerment of women.
I believe in open data and open source.
Currently im learning Chinese in Shenzhen University
"Eliana has what it takes to build and create as a team, she knows how to listen and she cares about all the details of a creative process. "

– Fundación Mar Viva-

"She takes care of each and every one of the details, with a very large sense of responsibility and adapts easily to unforeseen times."

-Fundación para la libertad de prensa-

"She knows very well how to deal with minority populations, analyzes the environment, adapts and creates efficient working methodologies."

-Marca Comunidad-